Our baby development section will take you through the first 12 months of your new born babys development - from nutritional requirements, to sleep requirements. We also look at how you can use play to help your baby develop.
We also cover important topics such as finding a paediatrician and the tests which your baby may undergo post birth. It is important that you understand these so that you are aware of what your baby will undergo and why they are performed.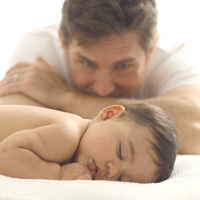 Please note: The information provided on this website is not intended to and do not constitute professional medical advice, diagnosis, or treatment. Always seek the advice of your physician or other qualified health provider with any questions you may have regarding a medical condition. Never disregard professional medical advice or delay in seeking it because of something you have read on this website.