What You Should Know About Safety And Pregnancy
Do you know if it is safe for you to color your hair during your pregnancy? What about safety and baby furniture - have you thought about that yet?
We take a look at some common questions revolving around everyday questions, medication during pregnancy and even post partum depression to give you an all round base to work from and to answer your questions revolving around safety issues.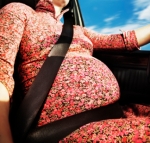 Staying Safe Through Your Pregnancy
Please note: The information provided on this website is not intended to and do not constitute professional medical advice, diagnosis, or treatment. Always seek the advice of your physician or other qualified health provider with any questions you may have regarding a medical condition. Never disregard professional medical advice or delay in seeking it because of something you have read on this website.