Depression & Stress During Pregnancy
Pregnancy and motherhood can be extremely stressful times. The most important issue with stress and depression is that you must realize that this can happen to anyone, no mater who you are or how strong you think you might be.
DONT HESITATE TO SPEAK TO SOMEONE
Even women who are rich and famous - like Brooke Sheilds - have fought their way through it. There are ways to treat these issues and it is important that you realize what the signs are so you can get help as soon as possible.
The other method is to try and prevent this from happening, stay stress free.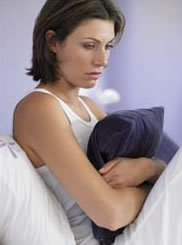 Dealing With Depression While Pregnant

WHO CAN YOU SPEAK TO?
If you think that you may be suffering from any form of depression either during or after your pregnancy, please do not hesitate to speak with someone. You can start by calling either the Anxiety and Depression Association of America or the Center for Postpartum Health
Please note: The information provided on this website is not intended to and do not constitute professional medical advice, diagnosis, or treatment. Always seek the advice of your physician or other qualified health provider with any questions you may have regarding a medical condition. Never disregard professional medical advice or delay in seeking it because of something you have read on this website.