Pregnancy Stages : Third Trimester – The Final Hurdle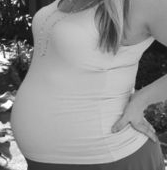 By the end of the third trimester you would have already gained between 25-35 pounds. Your emotions may be tested in this trimester as you may feel nervous and wondering if you will be capable of raising a child. You may also feel some strange symptoms this trimester, such as feeling as though your baby is going to "fall out" and numbness in the pelvic region.
Third Trimester
At the end of your third trimester you would have forgotten all the pain and discomfort of your pregnancy, as it would have been replaced by the joys of having successfully brought a child into this world. During this stage of your pregnancy, your baby's development and growth will be slowing down rapidly and coming to an end. Vital organs would have completed their creation and he/she will begin forming fat deposits under the skin.
You will need to change
You will need to visit your healthcare provider every 2 weeks now.
Avoid lifting heavy objects.
Get as much rest as you can.
Think about how you want to give birth and possibly have a birthplan already set out.
Pack your hospital bag.
Start thinking of names for your baby.
How you will be affected
Your breasts may begin to leak colostrum.
You belly may effect your balance and lead you to have back ache.
You may be able to distinguish between an elbow and a knee as it pokes out the side of your stomach.
How your baby will develop
All vital organs will be completed and in working condition.
Your baby will begin to get fatter as fat deposits are being made underneath your baby's skin.
Your baby will get into position for birth.
REMEMBER!
Our free members section offers a custom pregnancy calendar which will be specific for your pregnancy, and offer a greater detailed week by week break down of your baby and your own development and growth. So be sure to register now, it's free!

Read out article on the common Third trimester discomforts! Watch the video on the
third trimester
by medical professionals to give you further insight as to what you can expect.
Pregnancy Stages – Third Trimester
Please note: The information provided on this website is not intended to and do not constitute professional medical advice, diagnosis, or treatment. Always seek the advice of your physician or other qualified health provider with any questions you may have regarding a medical condition. Never disregard professional medical advice or delay in seeking it because of something you have read on this website.