Work & Travel During Pregnancy
Working and travel while pregnant now go hand in had with todays technology and the ability to travel around the world in a few hours and with women now working more and more, rather than being the ones staying at home and running the house.
With this comes a new set of issues - how do you deal with long haul flights and what about the rights which you have as a pregnant working woman. We take a look into these topics in each of the articles listed below.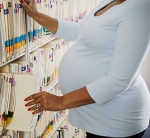 Tips for Working Or Traveling While Pregnant
Please note: The information provided on this website is not intended to and do not constitute professional medical advice, diagnosis, or treatment. Always seek the advice of your physician or other qualified health provider with any questions you may have regarding a medical condition. Never disregard professional medical advice or delay in seeking it because of something you have read on this website.