Eating Plans & Menus for Pregnancy
Everyone knows how important it is to follow a healthy diet - especially when you are pregnant. There are definite benefits for both you and your baby.
Our week by week pregnancy calendar will give you some suggestions as to what nutrients you should be getting for each stage of your pregnancy, and we also have recipes for you to choose from.
Here we look at some ways in which you can make sure you are eating a good mix of foods that will benefit you and your baby. We also have an article which can give vegetarians an idea of what they should be eating as well as those who are following a regular exercise program.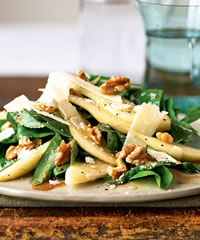 Please note: The information provided on this website is not intended to and do not constitute professional medical advice, diagnosis, or treatment. Always seek the advice of your physician or other qualified health provider with any questions you may have regarding a medical condition. Never disregard professional medical advice or delay in seeking it because of something you have read on this website.