Summertime Maternity Fashion Trends
Summer will be upon us before we know it, and so now during spring is the time the get your maternity wardrobe up to speed with the latest trends.
No we all know that maternity clothing is expensive, but don't you worry. The Baby Center Store is having a huge sale, and you can find up to 70% off all maternity items. Check out the Baby Center Store Sale!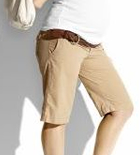 Bermuda Shorts
Shorts aren't just for the beach anymore. Celebrities have been wearing them on the red carpet with dressy tops and jackets as this season's new cropped pants.
Priced at around $49.50 new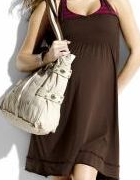 Halter Dress
Sure to make a splash with this fantastic little number. Easy to slip on, especially on those warm summer days on the beach. They can also take you from first trimester to "fourth" trimester with ease
Priced at around $44.00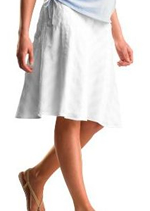 Skirt
An easy, breezy skirt may just be one of the best items you could own over summer – or all year round really
Priced at around $54.00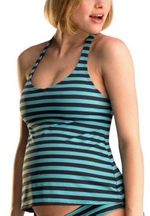 Swimsuit
The curve flattering "tankini" is a perfect choice for a fun filled day at the beach
Priced at around $38 for the top and $34 for the bottom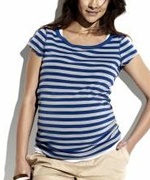 Tank Top
These will defiantly be a summer staple wardrobe item. Comfortable to wear and will go with just about anything.
Priced at around $14.99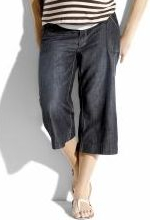 Denim Gauchos
Denim has gone from trend to wardrobe staple. Find a great fitting pair that you'll wear over and over. When shopping for that perfect pair, pull on the waistband to see how much it will stretch with you as you grow
Priced at around $58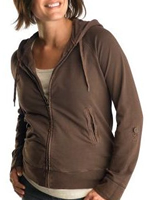 Roll Up Hoodie
Great for those cool spring evenings when the sun goes down. Roll it up and keep it in your bag – no need to worry about creasing.
Priced at around $39.00