Specific (Acute) Pregnancy Complications
Specific complications are more difficult to treat and may often lead to serious problems if they are not treated correctly or if they are not diagnosed in a timely fashion.
On the upside - because these more specific complications are not as common, which means that there is a good chance that these will not effect you.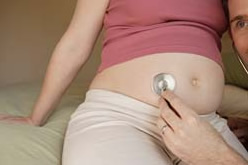 Specific Pregnancy Complications Include
If you do happen to have one of the complications listed above the good news is that there is generally treatment available. What is important is to confirm that you have the particular complication and that you are aware of the symptoms and that you raise any concerns with your health care provider as soon as possible.