Preparing To Return To Work After Pregnancy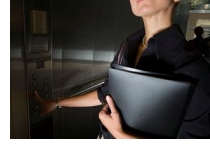 Some women are lucky to have lots of time off after having a baby, while others need to go back to work as soon as possible. No matter how long a maternity leave you may have had to spend with your baby, going back to work can be a hard transition…one that you are not looking forward to making. You can make the adjustment much easier for you and your baby by following a these helpful suggestions as needed.
If you are nursing and plan to continue providing breast milk, you will want to invest in a good breast pump. A pump where you can pump both breasts simultaneously will help save you quite a bit of time. You should also start pumping milk ahead of time to see how your body will react to the breast pump and how much milk you will produce this way. Sometimes your body will not yield as much milk with a pump, so it helps to know what will happen, rather than run into stressful problems after returning to your job. You can also start storing some of the extra milk you may end up with.
Since you will most likely need to pump milk during your work hours, check to see if there is a convenient place that you will be able to pump from work. Some breast pumps can be used with a car adapter if needed. Also, make sure you will have a safe place to store the pumped milk. You don't want your co-workers accidentally using or contaminating your milk, so make sure you keep it out of harms way.
If your baby has only breastfed up to this point, you will need to start getting them used to a bottle. Some baby's need quite a bit of encouragement when it comes to a bottle, so give yourself and your baby plenty of time to adapt to bottle-feeding. You might also have to try several different bottles/nipples before you find one your baby will drink from. Sometimes it also helps if someone else offers the bottle to the baby and you aren't near during the feeding. If your baby is simply refusing a bottle no matter what and they are a bit older, you can also try switching directly to a sippy-cup. Some baby's will transition to a sippy-cup much easier. Be sure to find a sippy-cup that is rated for your baby's correct age though.
Look for a childcare provider way in advance. If you are still pregnant, start doing interviews now so that you are sure you end up with the best possible person available. You don't want to be scrambling at the last second and end up with someone you are not sure about just because they are the only one you can find.
Once you have found your childcare provider, introduce your baby to them before returning to work. Have them spend a day together, getting used to each other and working out any "problems" in advance.
Be sure to go over your baby's routine with their new provider and write down everything that they need to know about your baby. Be sure to include any allergy or health information and provide them with your pediatrician's name and phone number in case of an emergency.
You can help your baby adjust to any separation issues by gradually having them spend more and more alone time with others in your family. Have someone else handle feeding time or diaper duty. This is a good way to help ease them into having someone else, besides you, take care of their needs.
Get together with some other mom's that have babies or young children. This will give your baby a chance to familiarize themselves to all the noises and situations they might encounter when they enter a daycare setting. Some baby's will have an easier time than others getting used to your new schedule, but if you help prepare them before returning to work, it will be a much less stressful situation for the both of you.
Returning To Work Post Pregnancy
Please note: The information provided on this website is not intended to and do not constitute professional medical advice, diagnosis, or treatment. Always seek the advice of your physician or other qualified health provider with any questions you may have regarding a medical condition. Never disregard professional medical advice or delay in seeking it because of something you have read on this website.