Your Fifth Week Home With Baby Post Pregnancy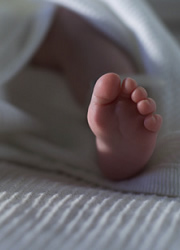 What you may feel
Now that you may be getting back into regular activities you can expect your back muscles to be a little stiff.
You should have regained full control of your bladder and bowel movements.
You be getting anxious to get back to work, but cherish the time you have with your baby while yo can.
If you were experiencing any baby blues, then your emotion should be returning to normal by now.
What you should do
You may want to start planning for after birth contraception
If you are going to be returning to work soon, you may want to start spending a few hours a day away from your baby, to start to adjust yourself to when you do return to work.
Your clothes may still be a little tight. It can take some time for your body to return to it's prepregnancy shape.
Start making plans for daycare, and your back to work routine.
Be Sure To Read Our Section On
Baby's First Year!
Please note: The information provided on this website is not intended to and do not constitute professional medical advice, diagnosis, or treatment. Always seek the advice of your physician or other qualified health provider with any questions you may have regarding a medical condition. Never disregard professional medical advice or delay in seeking it because of something you have read on this website.