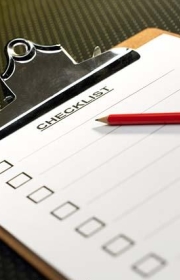 You've cleared out your home office to make room for a nursery, and now you're standing in the doorway of the empty room with no idea where to begin. To create a soothing, peaceful, and comfortable nursery, here are a few things you'll need.
Rocking chair with a footstool Babies like motion, and you'll like to put your feet up while you're rocking your little one. Select a comfortable chair with washable cushions.
CD player and bedtime and playtime CD's A simple portable CD player will do the trick. Select soothing classical music to help your baby fall asleep, and fun music you can both sing along to during playtime.
Hamper During the first few months, some experts recommend washing baby clothes separately from the family laundry in mild detergent, because harsh detergents may irritate baby's sensitive skin, so a separate hamper will save you some sorting later. But if you're using gentle detergent for the whole family, you can throw it all in together.Shelves Select low shelves with a wipe-able surface to store books and toys within your child's reach. Young toddlers will appreciate the independence this provides them.

See Baby Nursery Ideas

Crib The centerpiece of the nursery, this may be the biggest investment you make for the room. If you're buying a new one, consider a model that converts to a toddler bed so you don't have to store outgrown furniture. If you're using a hand-me-down crib, make sure it isn't painted with lead based paint, and that the rails are less than 2 3/8" apart. And place it away from lamps, windows, shelving, curtains and cords.Changing Table Place the changing table on a carpeted or padded surface, with shelves to store diapers, wipes and pins within arms' reach, so you never leave baby, even for a second.
Diaper Pail Any container with a tight fitting lid will do the trick.
Curtains or Blinds During the early weeks, baby will sleep soundly no matter how bright or dim the nursery is. But as she gets older, shutting out the sunlight will be helpful for cueing naptime or bedtime. Make sure cords and tiebacks are far from baby's reach.
After you've filled the nursery with furniture, you'll need to stock those shelves and drawers. Here are some ideas to consider.
Toys and books To foster a love of reading, start early. Select sturdy board books for the young baby—they enjoy being able to handle the books themselves. Keep the books with paper pages up on a high shelf, reserved for reading sessions with you. Ignite your child's imagination by stocking the nursery with simple toys that don't do all of the work for them. To make sure they're safe, check out this website: www.nncc.org/Health/toy.safety.html
Clothing and blankets Choose soft fabrics that will feel good against baby's delicate skin
Crib Sheets Choose ones with a soft feel, buy at least 3, and consider buying a waterproof mattress pad to protect the mattress from leaks.
Extras you may also want to think about include:
bulb syringe
baby monitor
nail clipper
Emery boards (for filing nails in those early weeks)
baby soap
diaper rash cream
LOTS of bibs and burp cloths
something to read during late night rocking sessions
Please note: The information provided on this website is not intended to and do not constitute professional medical advice, diagnosis, or treatment. Always seek the advice of your physician or other qualified health provider with any questions you may have regarding a medical condition. Never disregard professional medical advice or delay in seeking it because of something you have read on this website.