How Important Is Vitamin D During and After Pregnancy?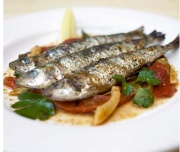 A recent study which was carried out in the United Kingdom suggested that pregnant women who took a vitamin D supplement were more likely to have children with higher bone mineral content as they aged.
The Role of Vitamin D
People usually assume – incorrectly – that calcium is the most important vitamin for teeth and bone development. Vitamin D is just as important – it works in combination with other vitamins and minerals to ensure healthy bone growth. Vitamin D helps the body absorb valuable nutrients – such as calcium and phosphorus which help.
How Much Vitamin D Do You Need?
You only need about 5 mcg of Vitamin D daily while you are pregnant or breastfeeding, which isn't really much, its about what you would get from 5 glasses of milk.
Will You Need A Supplement?
In most cases you wont need a Vitamin D supplement especially because you can get your dose of Vitamin D from a few glasses of milk and around 15 minutes on sunlight. If you are a strict vegetarian and your diet does not contain any milk, eggs or fish then your health care provider may recommend that you take a supplement.
If you are getting too much vitamin D in your diet it may be toxic, so be sure to check with your health care provider before taking any vitamin D enriched supplements.
Popular Food Sources For Vitamin D
| | |
| --- | --- |
| 1 Cup Milk | 2 mcg |
| 3 oz. herring | 35 mcg |
| 1 Tablespoon cod liver oil | 34 mcg |
| 3 oz. mackerel | 8 mcg |
| 3 oz. salmon | 8 mcg |
| 3 oz bluefin tuna | 4 mcg |
| 1 Egg | 2 mcg |
Caution: There are precautions which you need to take when eating fish while you are pregnant.
Vitamin D During Pregnancy