From what you can expect when you arrive at the hospital to who can be in the delivery room. After all when you are in labor you wont be worrying about who all the different medical staff are that you may see while in hospital, so it will pay to get to grips with all of this beforehand.
Many women are now also choosing to make use of a doula, or birthing coach, to help them get through their delivery experience. We look at some common questions you should be asking any potential doula.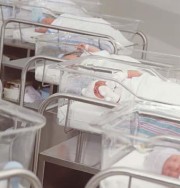 Review Your Labour Options
Please note: The information provided on this website is not intended to and do not constitute professional medical advice, diagnosis, or treatment. Always seek the advice of your physician or other qualified health provider with any questions you may have regarding a medical condition. Never disregard professional medical advice or delay in seeking it because of something you have read on this website.