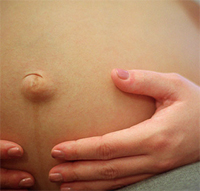 Our preconception checklist will review the articles on conception to ensure that you have everything in place to successfully fall pregnant.
Track your monthly cycle By doing this you will only increase the chances of knowing exactly when you will be ovulating. This will increase your chances of successfully falling pregnant.
Control your weight The easiest way to do this is to follow a healthy diet and to exercise on a regular basis. Having a healthy body will not only increase your chances of conception but will also help through the later stages of your pregnancy should you be successful in falling pregnant.
Stop drinking alcohol and caffeine Too much caffeine and alcohol are bad for you, even if you're not pregnant or planning on falling pregnant.
Stop smoking Your body will always store the harmful substances in cigarettes. This may lower the chances of falling pregnant, as well as possibly harm your baby.
Start taking a course of prenatal vitamins This will be more beneficial to you and your baby as you prepare your body for pregnancy. They will supply your body with all the vitamins and nutrients to help both you and your baby through the pregnancy.
Know your blood types Should you and your partner have blood types that are not compatible, this may lead to some complications during your pregnancy, such as Anemia or RH disease.
Find out your HIV status Should you in fact be infected with the HIV virus, blood tests will establish this before hand, your healthcare provider can prescribe drugs to try and prevent the spread of the HIV virus through to your baby.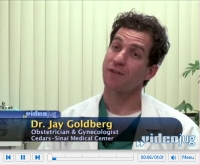 Related Video
In our
pregnancy video
section we have a whole range of videos for you to watch which cover a whole range of subjects, from general pregnancy, complications, newborn care and even beauty. We have a video which related to conception – so be sure to check it out in the video section
here
Please note: The information provided on this website is not intended to and do not constitute professional medical advice, diagnosis, or treatment. Always seek the advice of your physician or other qualified health provider with any questions you may have regarding a medical condition. Never disregard professional medical advice or delay in seeking it because of something you have read on this website.