The Importance Of Having A Birthplan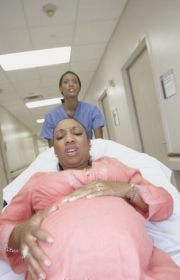 Preparing your birthplan before going into labor will give you the chance to think about how you want your childbirth process to go and to sit down with your partner and discuss the options which you have available. Although you may not be able to control exactly how the labor goes, it will give you a plan of action and a course you would like it to follow if everything goes smoothly. Having a written birth plan in place will also be useful to your healthcare provider and other medical staff when you are in labor, especially for staff who would not have been present during any discussions which you may have had with your healthcare provider. Discussing your birthplan further with you healthcare provider will allow you to share your thoughts with him/her, and they may be able to refine your choices a little better. Print out your final plan and give one to your practitioner, have one put in your file at the hospital or birth center, and put one in the
hospital bag
you're packing for the day you give birth. So, now that we have gone through why we should be creating your birthplan, lets look at what options a birth plan should cover. Your birthplan should cover topics such as:
Your Personal Information
Labor options and augmentation
Monitoring options
Anaesthesia
Cesarean
Episotomy
Delivery Options
Post delivery options
Breastfeeding
Circumcision
Lets now create your
birth plan
>>
Please note: The information provided on this website is not intended to and do not constitute professional medical advice, diagnosis, or treatment. Always seek the advice of your physician or other qualified health provider with any questions you may have regarding a medical condition. Never disregard professional medical advice or delay in seeking it because of something you have read on this website.