Of course there is some planning which you need to do as you near the end of your pregnancy, such as creating a birth plan and packing your hospital bag. Both of these may seem small and of little consequence, but they are important.
When the time comes for you to go to the hospital things can get very chaotic and if you have failed to pack your hospital bag then something will get left out. It is also very easy to deviate from what you have planned for your birthing experience, and that is why having a birth plan in place is so important.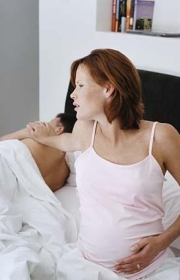 Preparing For Childbirth & Impending Labor
We often hear of women who have had a mental plan of what they want their birthing experience to be like - and so often we hear of how women have regrets because in the heat of the moment they have shifted from their plan.
Please note: The information provided on this website is not intended to and do not constitute professional medical advice, diagnosis, or treatment. Always seek the advice of your physician or other qualified health provider with any questions you may have regarding a medical condition. Never disregard professional medical advice or delay in seeking it because of something you have read on this website.