Unless this is not your first pregnancy you probably wont know off the bat what to expect after your baby is born. We look at what APGAR tests are, recovering from labor and what you can expect from your post partum body.
We also look at how you can recover from having a c-section. What you can expect to feel and what you may need to do to help your recovery.
Dont forget that our video section has some videos to guide you through your new born baby, and covers a whole range of topics from bathing your baby, colic, taking your baby home and more.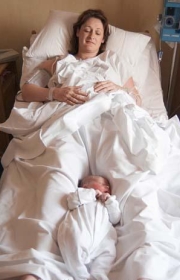 What Happens After Labour?